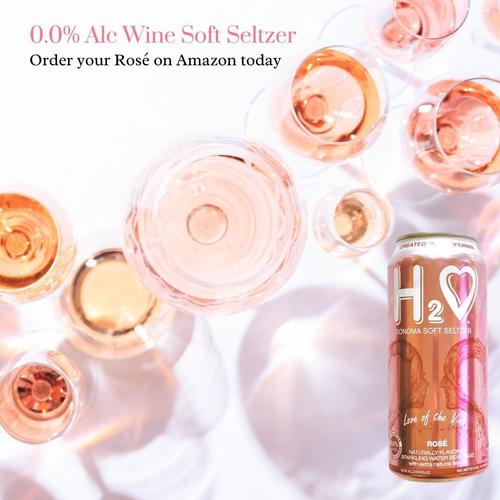 Finally… rosé season is upon us.  Rosé is perfectly paired with spring and summer weather (and as some of us believe, all the time)! 
There is nothing so refreshing as a well-chilled glass of Rosé on a warm and sunny day. And don't be afraid to toss in an ice cube — they do so in Paris, you know! This Rosé, made from our finest Pinot Noir grapes, is more than just a no-alcohol wine refreshment. It the first of its kind to market... we're so proud of it!
Refreshing, fruity, not too dry, not too sweet — H2O Sonoma Seltzer is a perfect drink to share at spring gatherings, celebrations, toasts to love, and simply to rehydrate while playing sports or driving down the Coast Highway.
Light, bright, delicious — and above all, Zero Alcohol.
My warmest, sunshiny spring wishes to you and yours!