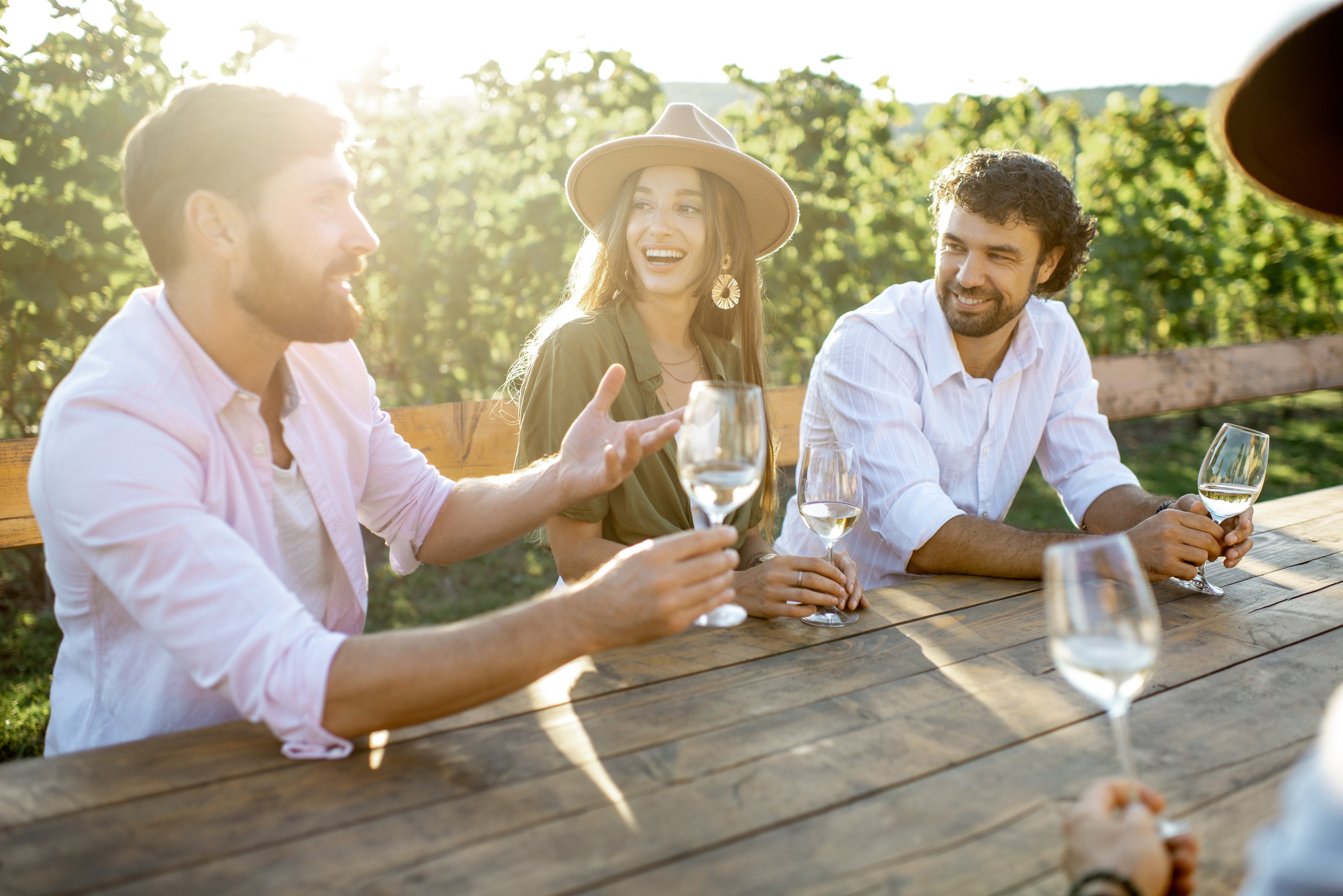 Whether you are taking a break from drinking alcohol for wellness purposes or you would simply like to enjoy a delicious non-alcoholic beverage either on the go or in the comfort of your own home, H2O Sonoma Soft Seltzer 0.0% Alc is the perfect alternative to beer, wine, and cocktails. With several lightly flavored handcrafted wine-infused beverages to choose from, we are sure you will love them all as much as we do. With limited options out there for people to sip a refreshing beverage, H2❤ makes it easy for customers to get the vitamins and minerals they need to stay hydrated throughout the day while avoiding any added sugars, alcohol, GMOs, and sulfites. When you're with friends or family members, they may become curious about what this new H2O beverage is that you're drinking. They may be surprised to know that our Sonoma, California grown grapes are infused into each 30-60 calorie can of hydrating goodness.
Non-alcoholic beverages are all the craze these days as more and more people are reevaluating their relationship with alcohol. Ditching booze for the day, week, month, or all together can drastically improve the way you think, feel, and behave. Our Sonoma Soft Seltzer 0.0% is perfectly acceptable for any occasion, any time, anywhere, for the freedom you crave and the hydration your body needs. As humans, on average, we do not consume nearly enough water each day and that is what makes H2O Sonoma Soft Seltzer so fabulous, we can bring it along with us on a hike, to the beach, for a drive, at home watching a movie. It is simply the best alternative to have when you're not drinking.
Our non-alcoholic flavors include, Rose Soft Seltzer 0.0%, Pinot Noir Soft Seltzer 0.0%, Sauvignon Blanc Soft Seltzer 0.0%, Cabernet Sauvignon Soft Seltzer 0.0%, Chardonnay Soft Seltzer 0.0%, Merlot Soft Seltzer 0.0%, Moscato Soft Seltzer, 0.0%, and Zinfandel Soft Seltzer 0.0%. Each flavor is unique and specifically handcrafted to satisfy your taste buds and help you stay hydrated. Unlike other soft seltzers, Sonoma Soft Seltzer is one of a kind, delivering you with sparkling mineral water drawn from an ancient and pristine aquifer and includes hints of our favorite Sonoma wine.
When you are looking for a new hydrating beverage to try with all natural ingredients, without the alcohol, added sugars, sulfites, and GMOs, look no further than right here at H2O Sonoma Soft Seltzer 0.0% Alc.