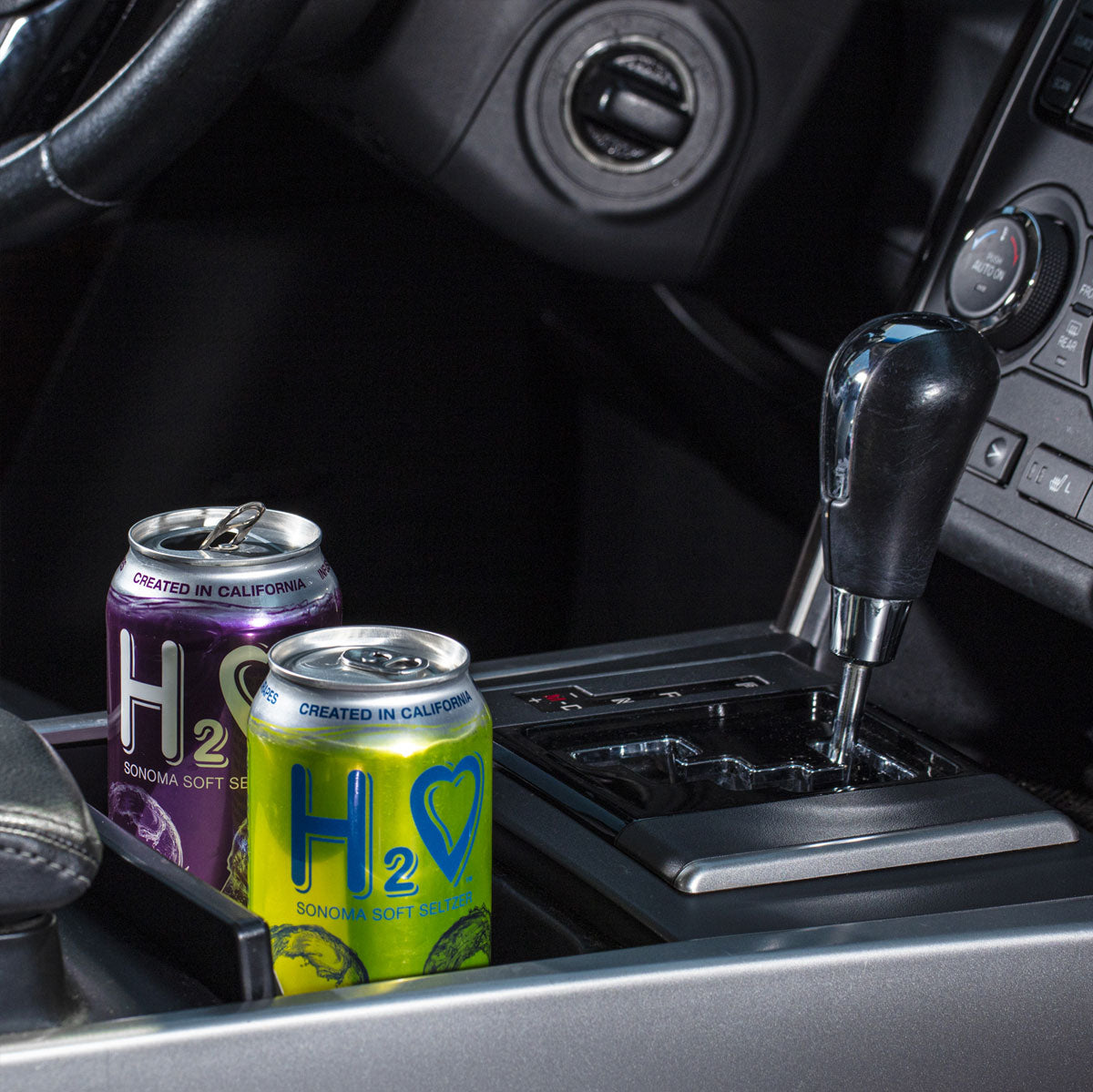 California has always embraced pioneers on bold journeys. Now we've added our own journey: the legend of H2 Sonoma Soft SeltzerTM, the world's first wine-infused seltzer (0.0% alcohol).
We start with water, because nothing's more essential. Water is life, and there were few places on earth we'd rather draw our water, which infuses our beverage, from than the age-old, pristine aquifer of the Sonoma Valley.
To that foundation we added a lifelong love of wine, pairing two award-winning, winemaker friends in Sonoma Valley. They sought to craft something new—something light, healthy and elegant... with wine at its heart, yet essentially refreshing... something people could enjoy in those spaces between the drinking of fine wine:
On the road - On the job
While working out - While eating lunch
At home - At play
Anytime - Anywhere
They sought a way to turn wine into water. It's in that magical spirit that a new beverage was born, raised and nurtured to become a family of eight amazingly unique, effervescent varieties:
Pinot Noir - Chardonnay
Zinfandel - Sauvignon Blanc
Cabernet Sauvignon - Moscato
Rosé - Merlot
Plus, it's low on calories (30-60 calories/can). This naturally flavored sparkling water contains no detectable sulfites, no gluten and no artificial flavors. Plus, there's no added sugar—just a small amount from the natural grapes. It has your daily vitamins C and B12, enhanced with antioxidants, electrolytes, potassium and calcium.
How do you know if you'll fall in love with H2 Sonoma Soft Seltzer as your next beverage? Like the best things in life, you start by experiencing it. Only then will you know if it's the right one for you.
Santé